Technology Partners
Home
>
Partners
>
LMS / Technology Partners
Our e-learning courses are in compliance with best industry standards, and are interoperable with leading Learning Management Systems (LMS). Our courses have already been deployed at client sites with different Learning Management Systems. We have entered into partnerships with LMS providers and our content has been tested for interoperability.
Our Technology Partners are the following:
Oracle

Oracle offers an optimized and fully integrated stack of business hardware and software systems. Oracle engineers hardware and software to work together in the cloud and in your data center–from servers and storage, to database and middleware, through applications. Oracle systems:
1. Provide better performance, reliability, security, and flexibility
2. Lower the cost and complexity of IT implementation and management
3. Deliver greater productivity, agility, and better business intelligence
Sum Total Systems

SumTotal Systems is the global leader in cloud-based strategic human capital management (HCM) solutions that provide organizations with a new level of visibility to help make more informed business decisions and accelerate growth. Recognized by industry analysts as the most complete solution, SumTotal provides full employee lifecycle management, including a core system of record, from a single vendor for improved business intelligence.
SuccessFactors

SuccessFactors iContent uniquely solves many of the issues organizations like yours have struggled with since the inception of e-learning — such as content acquisition, maintenance, and assured content delivery. You get Content-as-a-Service (CaaS), and SuccessFactors handles the infrastructure, bandwidth and delivery, management, security, and updates for all your e-learning needs.
IBM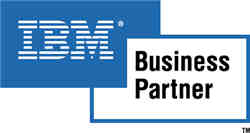 KESDEE is business partner with IBM.
Learn.com





Learn.com® is the worldwide leader in on-demand workforce development and productivity with more than 50 million end users across the globe. Their broad suite of Software as a Service (SaaS) applications can fully automate the employee development lifecycle from pre-hire to retire® within organizations of all sizes, from the growing business with fewer than one hundred employees; to the global enterprise managing internal and external initiatives with millions of users in multiple languages. Learn.com's unwavering commitment to understanding client needs, goals, and objectives allows us to partner with our clients to help them realize low TCO and high ROI.

The Learn.com family of solutions includes the award-winning LearnCenter® learning and talent management suite, the WebRoom® Web conferencing suite, the PeopleCenter®, Application Builder, FormFlow® Custom Form Creation and the 1,000 title Learn2.com® online course library.
Meridian Knowledge Solutions

Meridian's software and services deliver learning, distribute knowledge, and sharpen business skills, which will make you a leader in your industry. Meridian Global LMS, the company's flagship product, integrates learning content management, workforce analytics, knowledge management, and competency modeling in one learning management system (LMS). Meridian also provides professional services, courseware development, and hosting services.
More than 270 public and private-sector employers including AutoZone, Panera Bread, U.S. Air Force, U.S. Navy, Whirlpool and numerous state and local governments rely on Meridian.
Chantilly, Va.-based Meridian is a wholly owned subsidiary of Visionary Integration Professionals. For more information, go to
http://www.meridianksi.com
Risc Inc.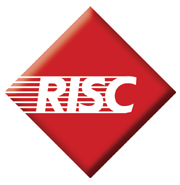 RISC Inc is a software company specializing in learning management solutions.
The award-winning Virtual Training Assistant
TM
system from RISC, Inc., is a comprehensive learning management system that includes records management, on-line enrollment, and testing software. Companies can create and administer training plans, management class enrollment, deliver on-line learning modules and track training costs all from an easy to use interface. Students can look at course offerings and descriptions, review their training plan, enroll in classes and launch e-learning modules, all via the Internet or your corporate Intranet. Supervisors can be given the ability to enroll their employees into courses and monitor training compliance.
RISC can provide behind-the-firewall enterprise-wide installations integrated into your existing HR information system as well as ASP services, where the Virtual Training Assistant system is leased on a monthly basis. As an ASP, the software runs on RISC servers and you can access the system via the Internet.
Saba

Saba (NASDAQ: SABA) is a provider of products and services focusing on Human Capital Development and Management Solutions. Saba Enterprise Learning
TM
is a management system that improves the skills and knowledge of people across the extended enterprise.
In addition, KESDEE has successfully tested and deployed e-learning courses on the following Learning Management Systems:

1. Sumtotal LMS
2. NetDimension's EKP LMS
3. Oracle iLearning

Become our Technology Partner
KESDEE e-learning courses are SCORM compliant. If you provide SCORM compliant LMS and are interested in being our technology partner, contact us at
partners@kesdee.com
.