Channel Partners
Home
>
Partners
>
Channel Partners
We have partnered with a select group of leading organizations around the globe as our Channel Partners. We welcome organizations with a reputation in providing exceptional client service to become our Channel Partners. Besides the obvious benefit of increasing your revenue, there are other advantages of being our Channel Partner. You can:
Complement and expand your existing product range with KESDEE's e-Learning and Reference solutions
Create additional business by cross selling or up selling
Penetrate newer markets using KESDEE's Turnkey Solutions
If you are among the following, you may find a Channel Partnership with us mutually beneficial:
Learning Management System Vendors
E-Learning Solution Providers / Resellers
Classroom Training Providers
Consultancy Firms
Systems Integrators
Software Organizations
If you would like to pursue this potential opportunity, please contact us at:
partners@kesdee.com
. Please find below for the detailed list of our channel partners.
A. Institutes of Banking and Finance
New York Institute of Finance (NYIF)

Founded by the New York Stock Exchange in 1922, The New York Institute of Finance has been helping financial services companies and multinational corporations to learn and lead for over 85 years. Through our parent company, Pearson and its subsidiaries, including the Financial Times, we have unrivaled access to the best intellectual capital in the world. Our public courses offer a broad based curriculum covering all levels in subjects ranging from accounting to yield curve analysis. Taught by best-in-class industry practitioners, our courses combine academic rigor with an in-depth understanding of how business and finance work in the real world. The New York Institute of Finance understands the financial marketplace because we are part of it!
Institut Bank Bank Malaysia (IBBM)
Institut Bank-Bank Malaysia (IBBM) is the leader in providing industry-focused training programmes and certifications. Established by the banking and financial services industry, it is governed by a Council comprising representatives from Bank Negara Malaysia, the Association of Banks in Malaysia, Association of Finance Companies of Malaysia and the Malaysian Investment Banking Association (formerly the Association of Merchant Banks in Malaysia). The fundamental role of IBBM is to be the key enabler of transfer of knowledge and skills.
Indian Institute of Banking and Finance (IIBF)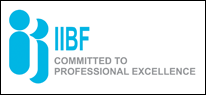 Indian Institute of Banking & Finance (IIBF) is the largest Institute of its kind in the world and is working with a mission "to develop professionally qualified and competent bankers and finance professionals primarily through a process of education, training, examination consultancy /counseling and continuing professional development programs". The Institute has almost all the banks and financial institutions - public sector, private sector, foreign, cooperative, Regional Rural Banks - as members in addition to IT companies and individuals working in the banking and finance industry..
Bank Training & Consultancy (BTC), Vietnam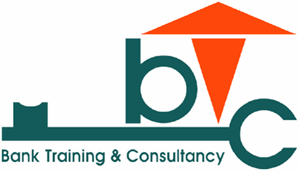 Vietnamese Banking Skills Training & Consultancy Company (BTC)
was set up in November 2001 as an initiative of the International Finance Corporation-Mekong Private Development Facility (IFC-MPDF) to help build the capacity of Vietnamese banks by providing training services of best global practices to the Vietnamese bankers. BTC is currently the leader in corporate training for Vietnam's financial services industry, owned by 10 commercial joint stock banks including Asia Commercial Bank (ACB), East Asia Commercial Bank, Sacombank, Techcombank, Vietnam International Bank, VP Bank, Habubank, Eximbank, Housing Development Bank.
B. Institutes of Accountancy
The Institute of Chartered Accountants of the Caribbean (ICAC)

The Institute of Chartered Accountants of the Caribbean has provided a forum for the advancement of the accountancy profession in the Caribbean. It is the vision of the ICAC to establish a regional Accountancy profession that meets internationally acceptable accounting standards and practices and provides a platform for the continued growth and development of the profession.
Institute of Certified Public Accountants of Singapore (ICPAS)

Institute of Certified Public Accountants of Singapore (ICPAS) is the national organisation of the accountancy profession in Singapore. It was established in June 1963 as the Singapore Society of Accountants (SSA) under the Singapore Society of Accountants Ordinance, then reconstituted and renamed the ICPAS on 11 February 1989, under the Accountants Act 1987. As of 1 April 2004, ICPAS is reconstituted as a society under the Societies Act.
C. Risk / Treasury Management Associations
Professional Risk Managers' International Association (PRMIA)

The Professional Risk Managers' International Association (PRMIA) is a higher standard for risk professionals, with more than 65 chapters around the world and over 54,000 members from more than 180 countries. A non-profit, member-led association, PRMIA is dedicated to defining and implementing the best practices of risk management through education, certification, events, networking, and online resources. More information can be found at
www.prmia.org
.
Southern California Associations for Financial Professionals (SCAFP)

The Southern California AFP is a not-for-profit professional association serving financial professionals in Southern California. It conducts periodic training and educational seminars, and presents a major two-day EXPO annually each year. The Association provides financial professionals with educational and career development opportunities and an interactive forum for the exchange of ideas.

D. Value - Added Resellers

Recognizing the need for delivering e-Learning solutions that require regional orientation, KESDEE has formed important alliances with value-added resellers for financial e-Learning solutions -- an important value-chain in its business model, value-added resellers (VaR) source KESDEE's e-Learning courses, redefine their value in terms of content or technology administration, and expedite course-delivery to pre-determined target - complementing its regular e-Learning endeavors.
24x7 Learning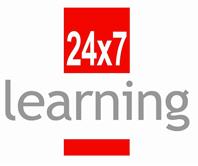 24x7 Learning is India's premier Talent Lifecycle Management company. 24x7 Learning delivers end-to-end learning solutions to corporates, government organizations, institutions and individuals. Headquartered in Bangalore, 24x7 Learning has regional presence in Delhi, Mumbai, Chennai, Hyderabad, Pune and Kolkata. A seven-year old organization, 24x7 Learning is recipient of the Red Herring Asia award, the Deloitte Technology Fast 50 award and NASSCOM Top 100 IT Innovators accolade. For more information on Talent Lifecycle Management and 24x7 Learning visit www.24x7learning.com


Brainvisa

Based out of US, UK, Australia and India, Brainvisa is one of the fastest growing learning solutions companies. Incorporated in 2000, Brainvisa has been consistently growing and today it is a 450+ people company with two state-of-the-art development centers in India. Brainvisa offers end-to-end blended learning solutions which includes Consulting & Training Needs Analysis, Design and Development, Deployment and Maintenance.
Brainvisa has helped Fortune 1000 clients to achieve competitive advantage through increased sales, improved productivity, reduced time to market, improved employee retention and reduced training time. Brainvisa's team consists of professionals in the fields of learning consulting, HR consulting, instructional design, graphic design, and multimedia programming. This well honed team has developed over 18000 hours of eLearning, over 3000 hours of ILT and over 300 calendar days of blended learning for the clientele spread across US, Europe, and the Asia Pacific region. Brainvisa develops learning solutions for a wide array of companies in fields such as Aviation, Finance, Technology, Telecommunications, Logistics, and Life Sciences.
Brainvisa's Technology solutions helps their clients centrally manage the Human Capital performance, track current competency levels, gaps thereby reduce gaps and enhance productivity. The company has to its credit, accolades won from Brandon Hall for its Learning Management System (bvLMS) as being one of the most cost-effective LMS solutions globally.
Compact

COMPACT was founded in 1996 and its main business activities are focusing in designing, developing and implementing turn-key e-learning solutions – with specialization in Banking & Finance industry.
Our Vision is to become the Strategic Partner of every Organization or Enterprise that recognizes the importance of the Human Factor in business growth and systematically invests in the development of its Human Capital.
Our Customers are the largest and most successful Greek and Multinational companies. Indicative list includes: Bank of Piraeus, EFG Eurobank, Emporiki Bank, Alpha Bank, Association of Cooperative Banks, PricewaterhouseCoopers Greece
.
Ecole Solutions

Ecole Solutions has been founded with the conviction that large numbers of capable individuals can be transformed to be able to perform seemingly complex tasks through a process of "outcome" based learning. Our focus is to design and implement programs, processes and technology that facilitate continual skill up-gradation and knowledge transfer among employees, intellectual assets and customers.
With partners from across the globe, deep industry knowledge and broad global resources, Ecole Solutions can mobilize the right people, skills and technologies to help clients make their capable human resources able. With value touch points encompassing the spectrum from Induction to Innovation for our corporate customers and Admission to Alumni for academic institutions, the core offerings include:
"End-to-end Learning infrastructure Solutions including Learning Management, Domain specific Learning Content, Content Authoring tools, Virtual Classrooms and Online Assessment technologies and related services."
The team at Ecole Solutions has been involved in designing and executing turn-key Learning infrastructure and online assessment projects in India and the Middle East.
i-learn

i-learn
is a company which provides Continuing Education and Vocational Training Services as well as distributing Products and Services of Educational Content in print and / or electronic form. It was founded in 1999, which is also the year it started operating the first i-learn training center in Athens, under the brand-name New Horizons Athens.
i-learn
has won a leading position in the field of Life Long Learning and Certified Training in the areas of Information and Communication Technologies (ICT) and Business Skills.
i-learn
is very active in implementing turn-key e-learning solutions for the Dissemination of Corporate Knowledge, and provides services and products of synchronous and asynchronous e-learning solutions. It has important commercial agreements with leading companies such as NIIT- Elementk, KESDEE, Career Academy, Thomson Learning, and others.
i-learn's
mission is to increase the productivity of human resources of Greek enterprises in today's constantly changing business and technological environments by upgrading the level of knowledge and skills they possess.
Interactyx

Interactyx Limited aspires to be a leading global eLearning company providing engaging and interactive learning experiences to students, organizations and consumers whenever and wherever they want it.
Through its branded and trademarked educational content distribution system, Topyx™ improves the collaboration and communication aspects of the learning experience and creates a rich sense of community. Topyx liberates learners, and their sponsors, to create content, to collaborate with peers through social networking tools such as blogs, web meetings and RSS feeds to form a learning network with distributed content creation and distribution of responsibilities. Knowledge is socially constructed. Language localization of the platform is very easy, allowing deployment in many countries.
Topyx distributes both SCORM compliant educational content and popular applications (such as Microsoft's Word and PowerPoint® and Adobe's® Portable Document Format (PDF) through its own distribution platform. Topyx provides a hosted solution to its customers, through selling annual subscriptions of Topyx in three discrete markets: corporate training, "edutainment" and academic.
Openbravo

Openbravo is a fully integrated web-based open source enterprise management system. It is designed for SMEs and includes all functionalities that are required to have your business properly managed. Openbravo is easy to use, helps companies drive sales, improve overall performance of operations, enhance customer satisfaction and in the end, increase profitability. Due to the open source philosophy, it is the most flexible ERP out on the market and can be easily adapted to your specific needs.
Vast Talent

Vast Talent is a specialized e-learning company and KESDEE's strategic partner in China. We help customers with all aspects of their e-learning strategy, including courseware, technology and services. Vast Talent offers a number of solutions specifically designed for companies in China, including a compliance package for the Basic Standard for Enterprise Internal Control ("China SOX"). Vast Talent has offices in Hong Kong and Beijing.
Wiztrack

Wiztrack is a customer centric, learning and development solutions provider, focused on integrating the most applicable solutions for its customers.
Wiztrack has partnered with some leading firms and has brought together best of the breed eLearning technology, services and solutions that are most applicable for the marketplace. It possesses specialized solutions in numerous spheres such as Learning Consulting, Asynchronous and Synchronous Learning, Content and more.
Being a part of the diversified
Binani India group
, Wiztrack's capability extends beyond an eLearning solutions provider to using its 40 year industry experience and relationships in understanding the perspectives of the customer
Zercom Systems: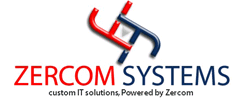 Zercom Systems Nigeria Ltd is a privately held IT solutions firm. We have been providing solid, imaginative and successful Custom IT solutions since 2003. With specialties in custom application development, Database development and system integration, Zercom Systems covers a broader range of IT services than most other firms in the IT industry - and we do it utilizing the latest and most innovative technologies in the marketplace, making quality and technical excellence our top priorities.
While our core value originates from technical excellence, the commitment to our customer's successes is even higher. We are not just about getting the job done and affecting the bottom line; we have a stake in seeing our clients succeed and maintaining the relationships we have developed.
Upside Learning:

Established in 2004, Upside Learning is a globally recognized leader in training outsourcing, LMS solutions, custom eLearning development & mobile learning. With a collective experience of 600+ person-years, it has successfully completed more than 300 corporate and academic projects for over 150 clients worldwide.
The company's product & services portfolio ranges from Custom eLearning to Catalog Courses, Mobile Learning to Blended Learning, Learning Management Systems to Technical support services tailor-made to an organization be it an Enterprise, a SMB or a Training Company.
Upside Learning has been consistently picking up awards & other recognitions every year, including the most recent, 3 Brandon Hall Excellence in Technology Awards for its flagship Learning Management System – UpsideLMS and Deloitte's Technology Fast1600 Asia Pacific Program award.
It is its constant endeavor to develop advanced & innovative learning solutions to provide cutting-edge solutions to its clients thereby impacting their organizational learning and hence, performance.
Athens Technology Center (ATC):

Athens Technology Center (ATC) S.A., founded in 1987, is a privately-owned Information Technology company based in Athens, Greece that provides turn-key solutions and consulting services to large organisations, enterprises and SMEs as well as horizontal solutions for the media and advertising industry, content management and e-learning market, enterprise business solutions and mobile solutions across-the-board.
The e-learning business unit of ATC, Human Capital Management Solutions (HCMS), has been delivering e-learning solutions since 2001 in the public and private sector in Greece that aims to address specific needs of the e-learning market either as a Value Added Reseller (VAR) or an Application Service Provider (ASP).
ATC deliver solutions and services ranging from LMS and Virtual Classroom installation and deployment, on-premise and on-demand to content authoring and procurement of off-the-shelf e-learning courses.
Yet5.com:

"Yet5.com - India's Largest Training Information Portal. Yet5.com helps training seekers to find best training providers and training courses to enhance skills. Yet5.com provides an user friendly platform for training providers to reach out the training seekers. Founded in 2009, Yet5.com has growing Network of more than 5,000 training providers from 49 cities in India with 700+ course categories. More than 1.2 Million people visiting Yet5.com to reach out of classroom, online and e-learning training courses and training providers."
Cyberwisdom:

Cyberwisdom.net Limited is a leading e-learning solution provider for corporations, and governments. Headquartered in Hong Kong, with offices in Beijing, Shanghai, Guangzhou and Shenzhen, we serve clients with total solution including learning platform implementation, custom content production, off-the-shelf contents, e-Learning and mobile learning consulting service. We are now serving top 10 banks in China, and numerous multinational corporations with offices throughout Asia.